Speak out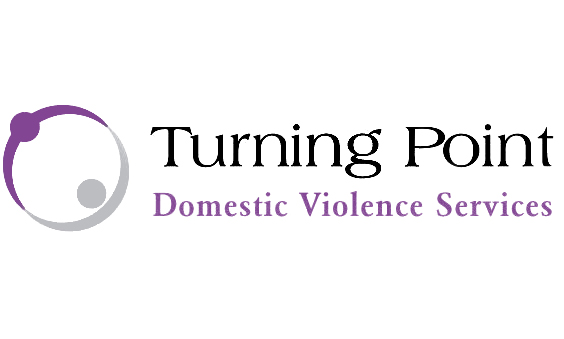 Continued from The Triangle
In response to October being National Domestic Violence month, we sat down with Turning Point Prevention Member Sarah Flores to discuss the red flags for unhealthy relationships, helpful resources for teens, advice for teens and the effect of abuse on all genders.

Q: What red flags do you see in teen dating when a relationship is unhealthy?
A: One of the most common red flags is how quickly a relationship progresses. If your partner is quick to say "I love you" after only a week and wants to constantly be together, that's a red flag. It might seem sweet, but that kind of behavior can become obsessive and controlling. Some other red flags are if your partner criticizes your beliefs or goals, talks bad about your friends and family, or doesn't respect your physical boundaries. Overall, if something feels off- trust your gut. The reality is that red flags aren't always going to be obvious; it's the small behaviors that build over time under the radar. Before someone realizes it, they're in a relationship that's potentially dangerous.
Q: What resources does Turning Point provide for teens in need?
A: We are in every middle and high school in Bartholomew County. If we're in your class and you have a question, we hope you feel comfortable to talk to us. Our 24/7 crisis helpline is a great resource for people who might be in immediate crisis, have questions about their situation, or want to know how they can help someone they care about who may be in an abusive relationship. This year, we created teen dating violence cards that we're placing in all of BCSC's school bathrooms. If you see one, grab it. You never know when you might need it.
Q: What advise do you have for teens in bad relationships?
A: Isolation is the number one tactic abusers will use. Even though someone might feel alone, just know that you have people beside you ready to help. It can be scary or even embarrassing to talk to someone about the relationship. No one wants to feel helpless or judged. The reality is that no one deserves to be treated that way, and you have the right to be in a relationship without fear and misery. If you're in a situation and you're not sure what to do, I encourage you to talk to someone. A guidance counselor, a coach, a youth pastor, a best friend, your cool aunt- go to the people who want to keep you safe and who can help you process everything. If your friend is the one who is in an unsafe or manipulative relationship, it's okay to start that conversation with them even if they haven't said anything to you. Say you're concerned, let them know you're willing to help in anyway, and honor their choices. Maybe someone isn't ready to leave, and that's really frustrating. But at the end of the day, our jobs as friends is to listen and support- not to judge or be bossy.
Q: What do you think about the statement that this is an only female problem?
A: The reality is that anyone can be abusive and anyone can be abused. Yes, statically women are more often victims of intimate partner violence. But at the same time, men are less likely to report physical abuse, sexual assault, and stalking so we believe that men are victimized at the same rate as women. Abuse knows no gender, it can happen in same sex relationships, and many people across the gender spectrum are survivors. In the same breath, I will say that men are on average the largest population of abusers. This means that we need to engage men, bring them into the conversation, and encourage men to hold each other accountable. We won't help anyone or stop the violence if we constantly villainize men. We need to believe ALL who come forward and talk about their experiences with abuse. We need to be aware that more often than not, we can be in a room with more than one person who is a survivor or who is currently being abused. We need to learn healthy relationship skills so that in the future, we can live in a world without violence.