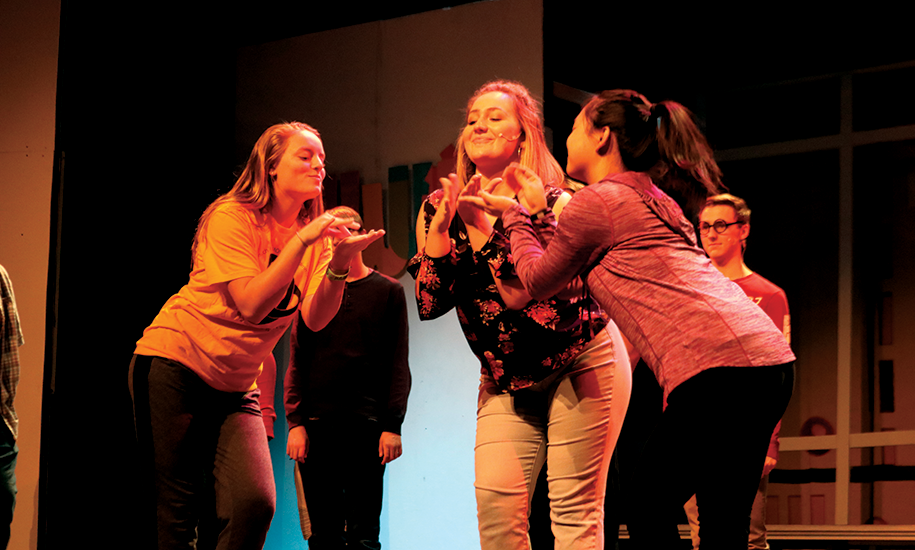 Funny. Entertaining. Sarcastic. These are all words that freshman and cast member Zoe Dougherty would use to describe the upcoming musical How to Succeed in Business without Really Trying.
North Drama is putting on the musical tonight through Sunday in the Erne Hudson Auditorium. The first showing will be on Friday night at 7:30 pm.
Senior Grace Terry is a member of the production's cast. She plays Smitty, a secretary in charge of human resources.
"How to Succeed is about a business in New York City [set in the early 60s.] A young man, Finch, moves into the company with big dreams of becoming a super successful businessman," Terry said. "Throughout the musical, we watch Finch's journey while following the lives of other workers in the company."
Terry's character, Smitty, acts as the most competent and successful secretary in office setting, contrasted by the exaggerated personalities of fellow characters. Despite being set in the 60s, How To Succeed in Business Without Really Trying shares themes with today's workplaces. How to Succeed was set in time period where sexism ran rampant in business settings and sexual harassment was a normal day-to-day occurrence. Today, with viral hashtags such as the #metoo movement, sexual assault in the workplace is becoming a more prevalent issue. According to a study conducted by the Equal Employment Opportunity Commission, at least 25% of women will face sexual assault in the workplace. Although it addresses sexism, How to Succeed in Business Without Really Trying incorporates comedy.
"We're trying to change a lot of the themes in the show to be more vertical rather than realistic," Terry said. "So many of the underlying sexist themes are being turned into the ridiculous comedy that it is instead of us portraying it as real or ethical."