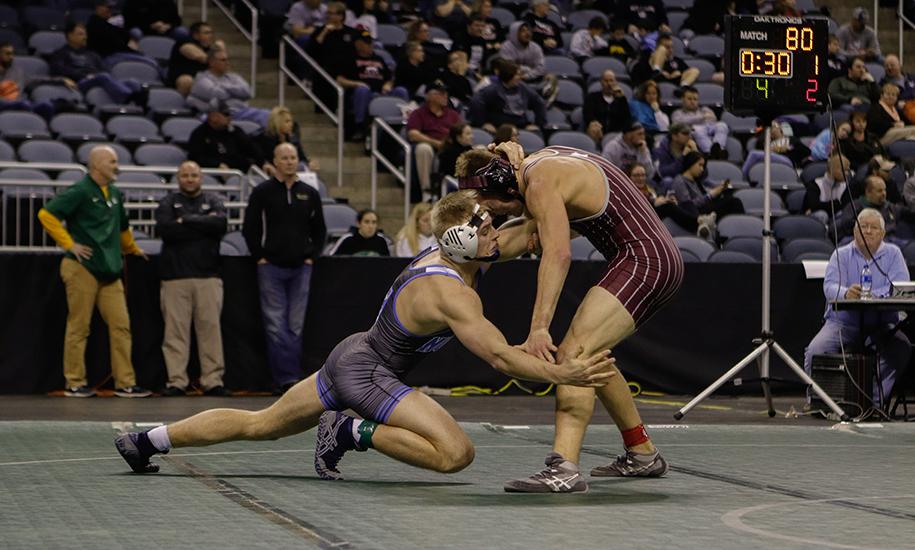 The crowd roars with the sound of cheers as high schoolers compete for the wrestling state championship title. Hundreds flock to Bankers Life Fieldhouse on Feb 16 to experience the competition first hand. For senior Brigham Kleinhenz, this is a once-in-a-lifetime experience as this year is his first competing at the state level. Before his final meet, Kleinhenz greatly anticipated the competition.
"I am proud to wrestle for Columbus North High School. This week I've been pushed to my limits with conditioning and learning more technique for this upcoming weekend.  I can't wait for State; it will be fun to be with my coaches and some of my teammates, and hopefully wrestle my best and do something that would make my community, high school, family, and of course myself proud," Kleinhenz said.
Kleinhenz earned his way to the state competition by his performance during the semi-state event in Evansville on Feb 10. Alongside him competed three of Kleinhenz's teammates but he was the only athlete to proceed on to the next stage of the tournament.
"[At semi-state] I wrestled very well my first two matches, with two badly wrestled matches following to place fourth," he said.
Kleinhenz was defeated by senior Noah Warren from Perry Meridian and saw his season come to an end.
"I am really proud of this season, because I think I did my absolute best and made my friends and family proud," Kleinhenz said.