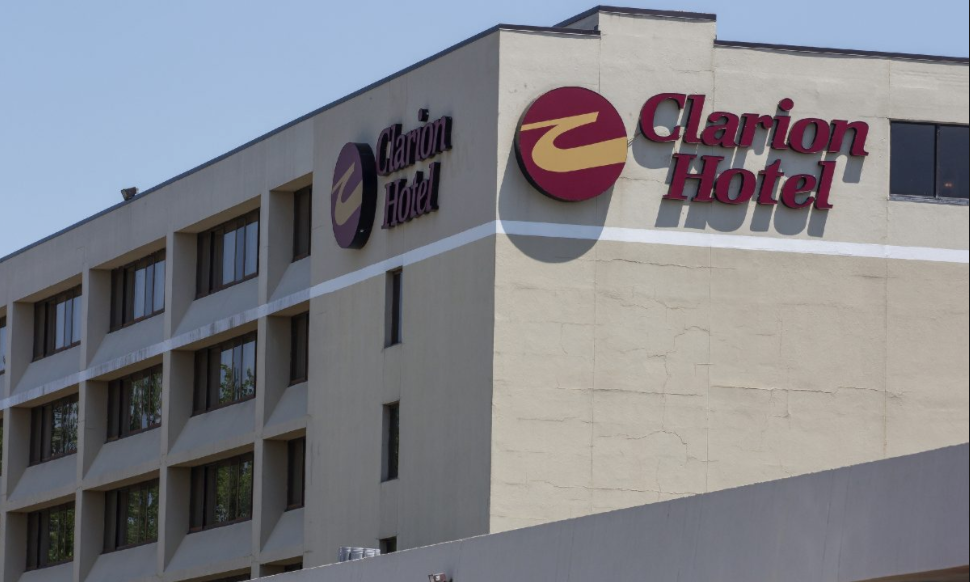 The original Clarion Hotel was built 53 years ago and at the time was the largest hotel in Columbus. It is now being rebuilt as a medical research center for Columbus Regional Health. The closing of the Clarion Hotel came as a surprise to the citizens of Columbus. Although what many don't know is that the closing was bound to happen after the flood in 2008.
The foreclosure dates back to Dec. 17, 2007, when Wells Fargo Bank issued a 12 million dollar loan to Michael Dora's firm while his property was known as the Holiday Inn Conference Center. Approximately six months after the loan was taken out the hotel sustained significant damage from the June flood in 2008. Guests were told to evacuate the building and the hotel was closed for several weeks after. This was only the beginning of the downfall for the Clarion Hotel.
The flood was said to be a major reason for the closing of the Clarion Hotel. After the flood in 2008 the hotel went into great debt. In the process the name was changed from Holiday Inn Conference Center to Clarion Hotel. Since going in debt the hotel just kept falling farther and farther behind. Eventually they were not able to keep up with the bills and the hotel was shut down for good.
For Sophomore Lydia Feltner it wasn't much of a loss to the city of Columbus.
"I don't think it will change Columbus a lot because the Clarion hotel wasn't a big part of Columbus," Feltner said.
Although for other this may have been a place of great memories and fun times. Feltner also said that she had many good times when she stayed at the Clarion Hotel.
"I have been to Clarion Hotel for birthday parties or to just stay the night and use the pool. My favorite memory was probably playing hide and seek," Feltner said.
The hotel was also a place for many businesses and clubs to hold meetings or get togethers. This could be a huge problem for these organizations who used the hotel as a meeting space. Being the largest hotel in Columbus and having many conference rooms may hold a large effect on Columbus, or not. After 53 years the Clarion Hotel is officially shut down along with all the good and bad memories.