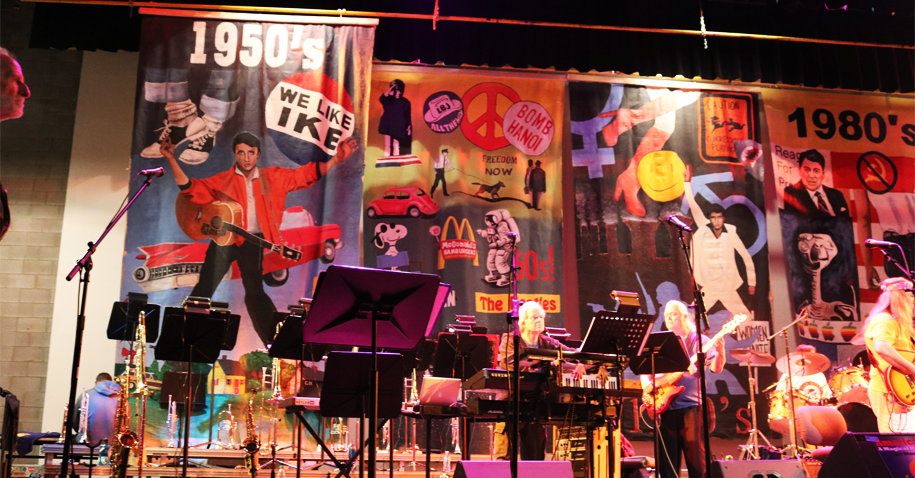 On Friday May 12, 2017, Columbus North hosted its annual student concert American Pie. This year American Pie's theme is "The Stories of Us". The students use the song lyrics tell a story to the audience. This year was the 33 annual American Pie hosted by Columbus North. First time performer freshman Helen Rumsey tells us a little on her experience at American Pie.
"Performing was exhilarating because it was like no other performance I had ever done and it was exciting to be in the moment on the stage informant of all those people" Rumsey said
Being on stage in front of hundreds of staff and students, Rumsey found the stage to be a place with no fears while making her performance
"I think Pie turned out really good I had such a fun time getting to listen to the other songs and performing onstage. The audience was so energetic for our song since was second to the end and was really cool to be onstage watching that while singing" Rumsey said.
"My favorite part of American Pie was being on stage and performing for my friends and family" Rumsey added.
While Rumsey was busy making her performance a hit, Junior Isaac Jackson was down in the crowd enjoying the concert
"My favorite part of American Pie was watching my brother Grant perform and also when they played Stairway to Heaven" Jackson said
While cheering on his little brother Jackson also participated in a highly talked about crowd surf.
"My friend Tejas lifted up by Cortez Bandy and we all held him up and moved him to the other side of the pit" Jackson said.