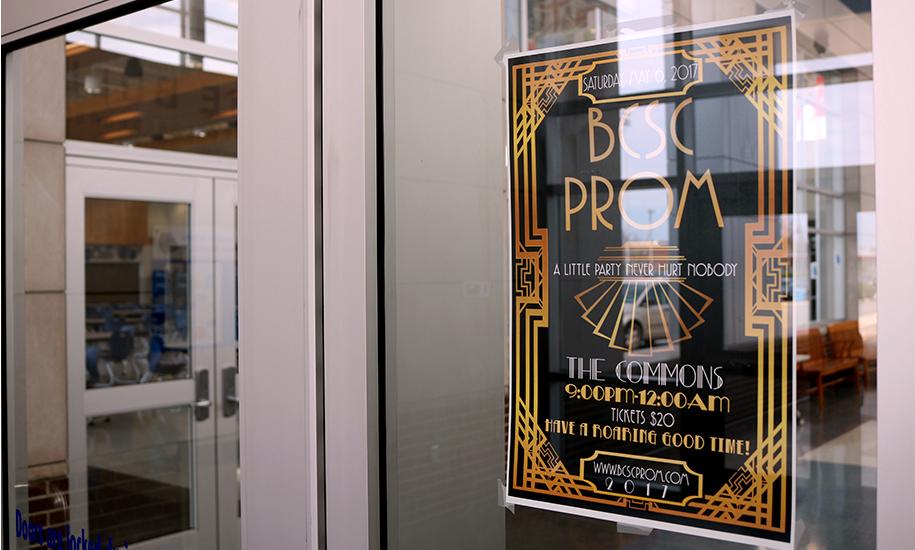 Quarter Four has begun and the clock is ticking down for the start of one of our school's largest events, prom.
While official preparations for the Prom event have not begun, a committee has already been formed to plan after-prom, an event held at the FFY center till 3:30 a.m. Tickets for after-prom are free, but they have to be obtained from the bookstore before the event.
The committee in charge of after-Prom is not student based, instead formed by adults who decide on the theme and schedule for the night. One of these adults is Mrs. Niebrugge, mother of a student that attends North.
"I make the photo scenes and take pictures at after prom," Niebrugge said. "A friend of mine, Beth Ballard, talked me into doing it."
To decide on the theme of after-Prom, Niebrugge and other members of the committee surveyed their children and their children's friends.
"I think it's a great theme and we can do a lot of things and ensure the students have lots of fun," she said. "I'm excited for the decorations, it's my favorite part and I think we can make it super cool."
The theme chosen for prom and after-prom this year is "Vintage Glamour", which accentuates the style of 1920's Art Deco.
"My favorite part of after-prom is seeing the kids expressions on their faces when they walk in," she said. "And their enthusiasm and actions when they have their pictures taken."
Prom tickets are $20, and the time at which they will be available to buy is yet to be announced. Services at Prom will include DJ work done by Darin Arbuckle, along with a free photography area where pictures will be taken and given to guests complimentary to ticket purchase.
"All the students should come," Niebrugge said. "It's a great environment with lots of fun. We have some really cool prizes such as gift cards, concert tickets, tires/rims for your car, tree hammocks  and so much more."
Transportation to after-prom will be provided by shuttle buses in the Cummin's Parking Lot that arrive every 15 minutes and will take students to the FFY center.
More information is available online at https://www.bcscprom.com